University of Maribor  and Graz University of Technology succesful qualified to the RoboCup World Cup in Brazil with TEDUSAR!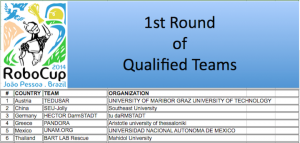 Congratulation to the hole team!
Das Team Österreich/Slovenien hat sich mit TEDUSAR erfolgreich qualifiziert zur RoboCup Weltmeisterschaft in Brazilien!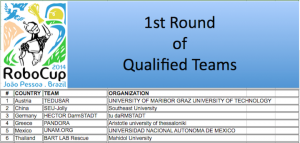 Gratulation an das gesamte Team!
Erste 'Greifversuche' mit Wowbagger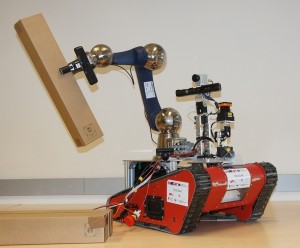 Read more…
First manipulating tests with Wowbagger: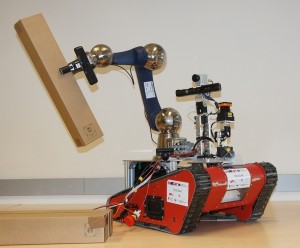 Die Summerschool 2014 findet zurzeit in Maribor statt, mit vielen interessanten Themen! Es werden Themen wie Industrie Arm Manipulation und Machine Learning abgehalten. Mehr Information kann hier abgerufen werden.