Join us for our team hackathon in this week! (02 – 08.03.2015)
Today wowbagger got an amazing upgrade.
New tracks, which do not only look great but give the robot more mobility than ever.
Thanks to Hostra for the great tracks!
Pictures inside

We decided to make more movies, so people can see our improvements and challenges.
Therefore we introduce the one minute movie line with special topics.
Inside you can see our first movie about Wowbagger's mobility, go and check it out

Watch our experience at RoboCup WM 2014, enjoy!
Welcome Days at our University TU-Graz, lots of fun and we met some nice and
hopefully interested people! (We even tested Wowbagger on the stairs)
Stepfield ready and wowbagger inspected its new playground
We achieved the second place in best in class autonomy and got an extra award for innovation because of the best interface! Thank the hole team for the great work to make this success happening and all the sponsor for their support!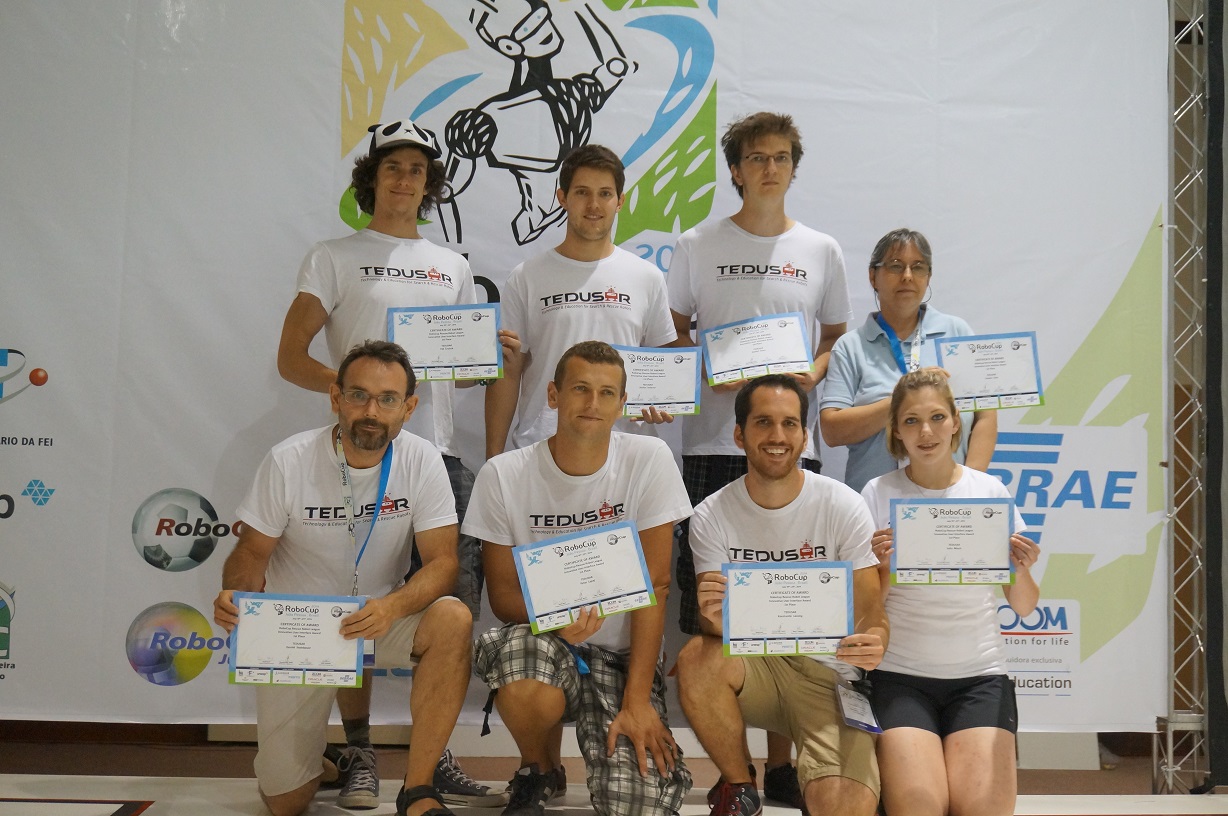 Yesterday we had a lot of fun with new friends

Also a lot of press work was done yesterday with many local tv people. The results are pretty nice, as you can see we are the second best group in finding victims completely autonomously!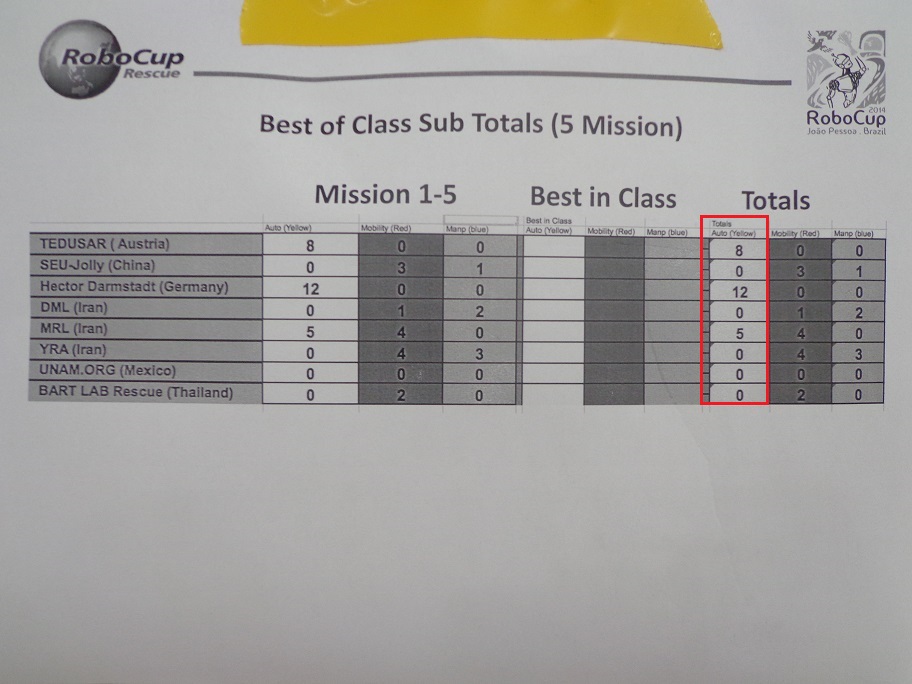 Quite good 3rd run, one autonomous victim again, robot ran completely autonomous but many spectators as false victims and robot got stuck, looking for the 4th run.
Very good mood in the team, all work together perfectly, everybody happy but already a little exhausted.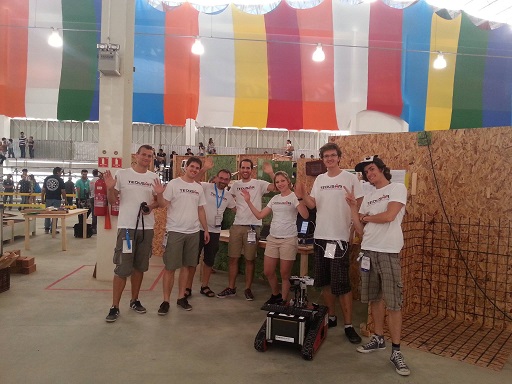 Second run is over and again two victims have been found! Also three qr codes where detected even one more than in the previous run =) The system was quite stable and the referee was fascinated about our visual output at our operator station.