Last day at the RoboCup, the finales are taking place now and team TEDUSAR wishes every team good luck!
We learned a lot and had a good time!
Thanks to everyone in the team!
Robot got a little nervous at the foto shooting and shaked his laser scanner but here you can see all teams with their robots. During the run Wowbagger is still very shy on finding victims… now we train him to be more brave!
German Open 2014 – First competition day!
Some impressions of our second day, with many ups and downs but it works.
See the full picture story inside!
The trip begins, to the German Open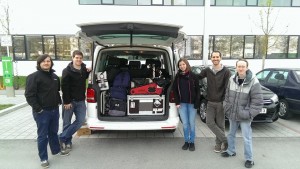 The packing is done, the team is built and Wowbagger is ready to save lives.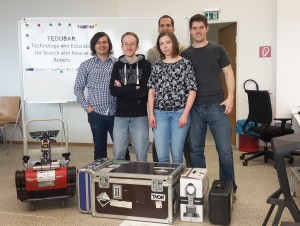 We wish them a successful competition!
University of Maribor  and Graz University of Technology succesful qualified to the RoboCup World Cup in Brazil with TEDUSAR!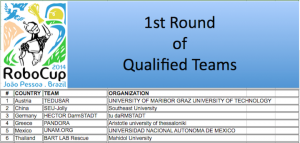 Congratulation to the hole team!
First manipulating tests with Wowbagger: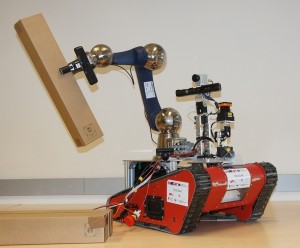 The summerschool 2014 is just about to begin with a lot of interessting topics! Topics like arm manipulation and machine learning will be hold this time.More information can be found here.