We achieved the second place in best in class autonomy and got an extra award for innovation because of the best interface! Thank the hole team for the great work to make this success happening and all the sponsor for their support!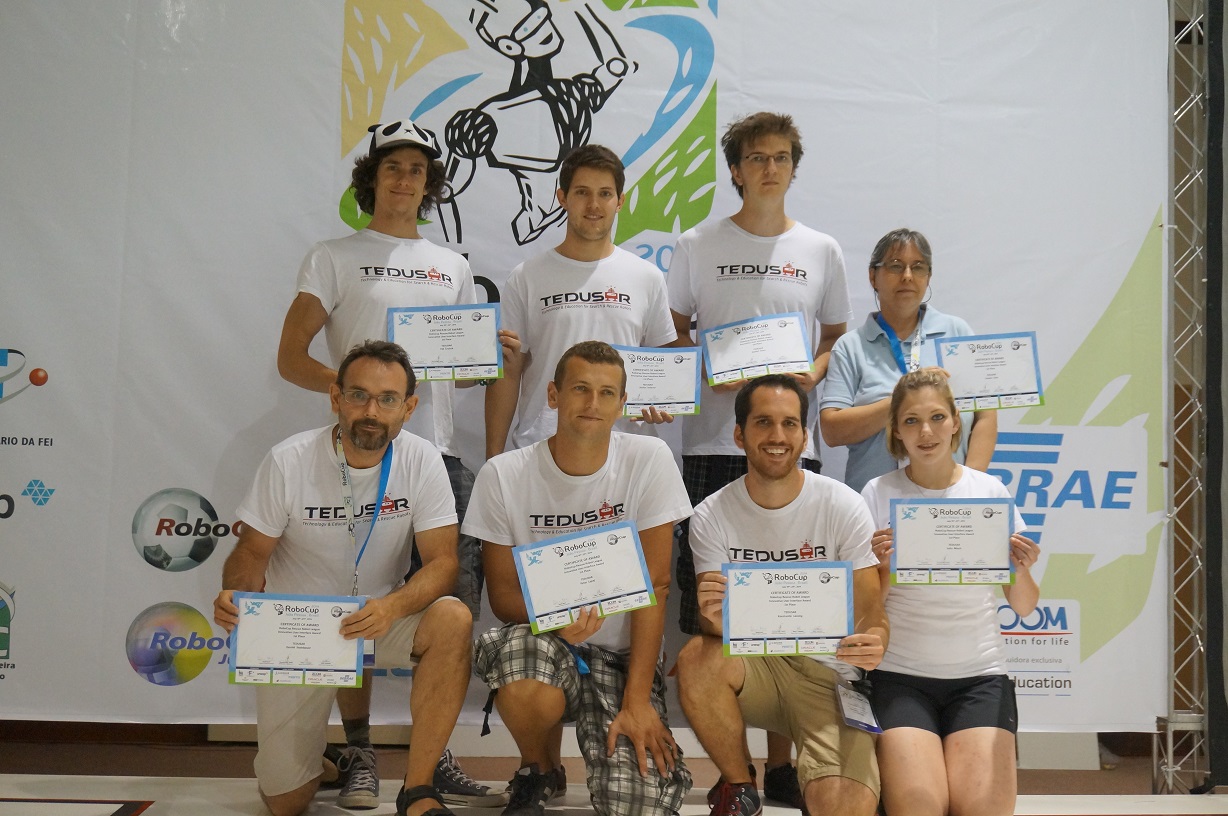 Yesterday we had a lot of fun with new friends

Also a lot of press work was done yesterday with many local tv people. The results are pretty nice, as you can see we are the second best group in finding victims completely autonomously!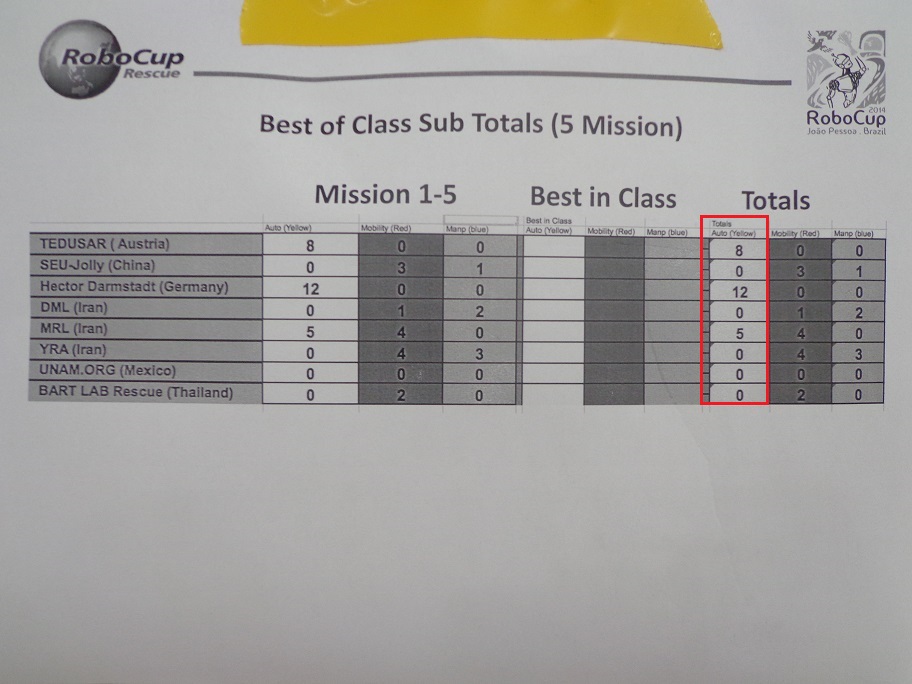 Quite good 3rd run, one autonomous victim again, robot ran completely autonomous but many spectators as false victims and robot got stuck, looking for the 4th run.
Very good mood in the team, all work together perfectly, everybody happy but already a little exhausted.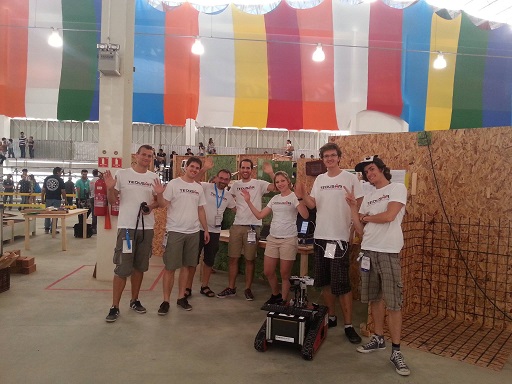 Second run is over and again two victims have been found! Also three qr codes where detected even one more than in the previous run =) The system was quite stable and the referee was fascinated about our visual output at our operator station.
gearing up for the second preliminary run, cross fingers for 10:10 local time
Good news everyone =) Our first run was a great success, Wowbagger found two victims. While verifying the third one he steered off the track and we had to end the mission. We reached our main goal to qualify to the autonomous challenge! So we are now focusing getting Wowbagger ready for the second run.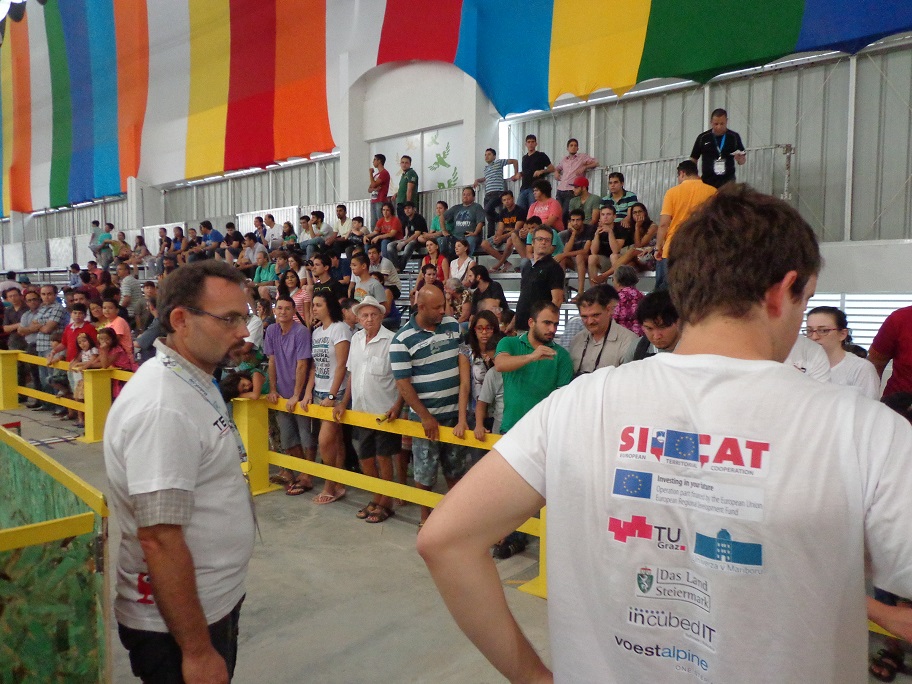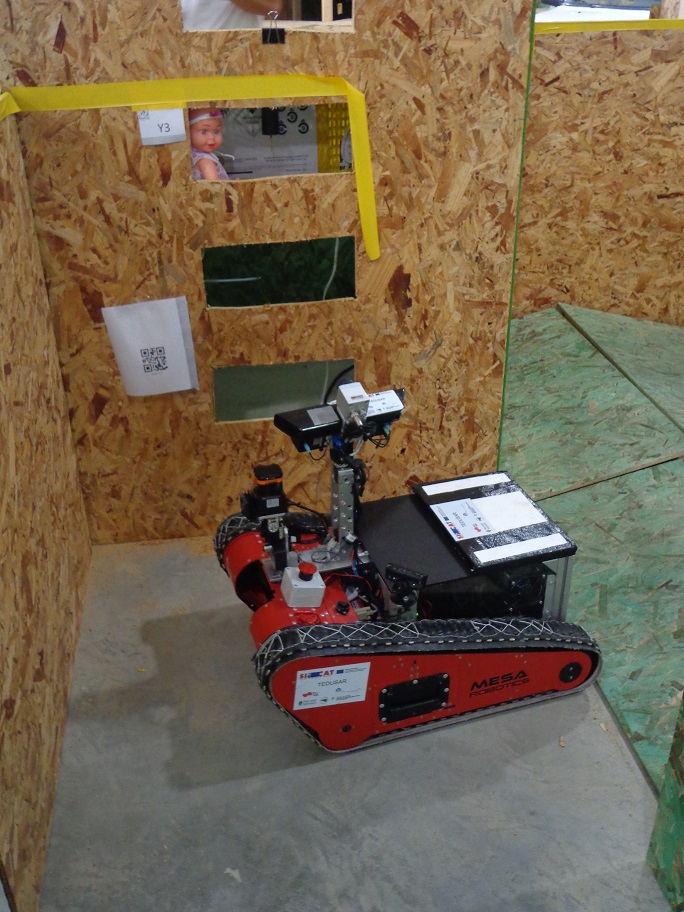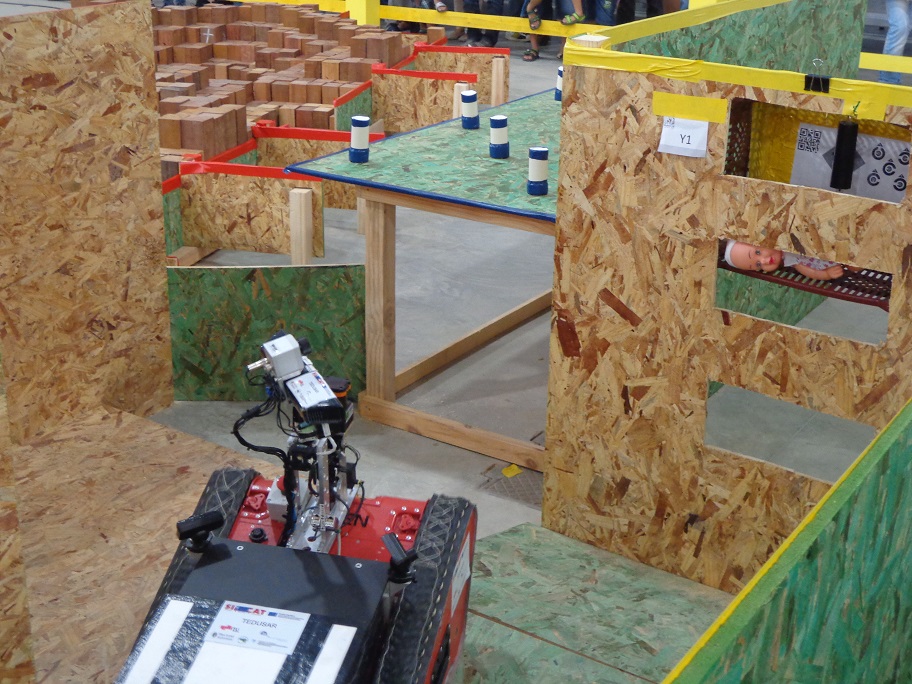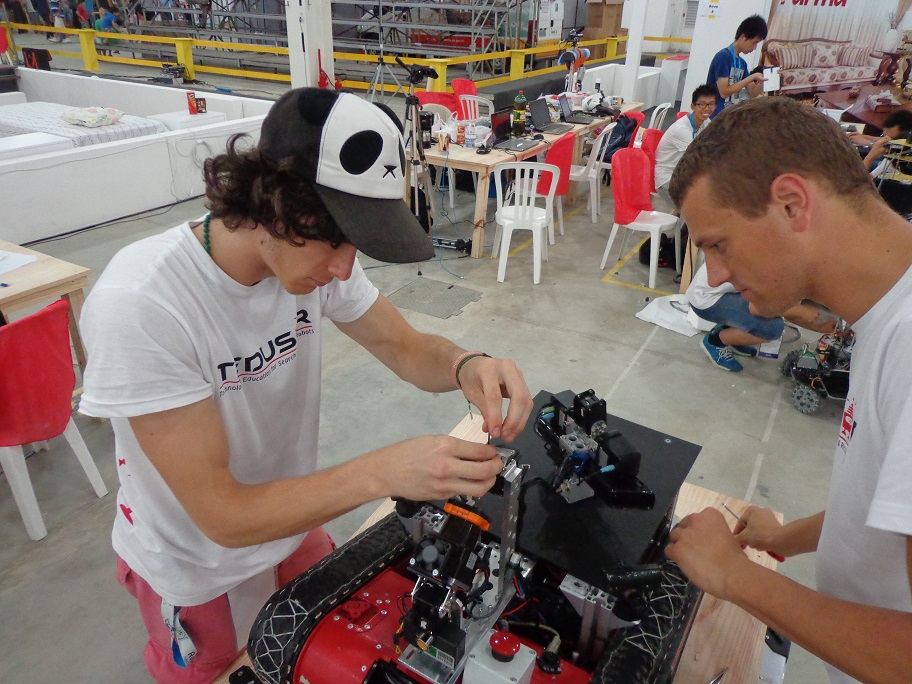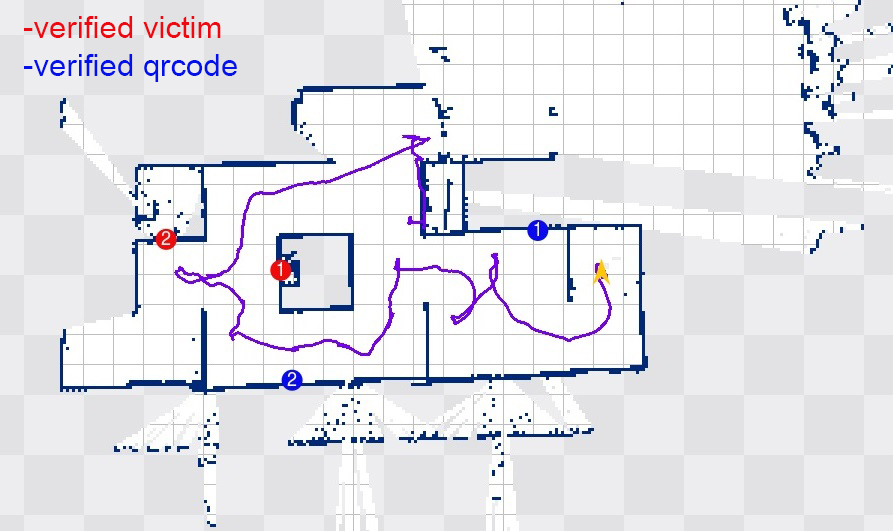 First competition day in Brazil! We will have only one run for today; hopefully we will found at least one victim during the competition! The rescue arena received some cool things now but see it yourself in the pictures. Now the team needs to calm down and make every victim count =)
The team is perfectly working together and we make progress every day. At the evening it was possible to make the first test run within the rescue arena.
Day three at the world cup and team Tedusar was the first group who showed up!

It was the first rainy day and we expect more to come. As one can see we do some bad hacks to improve everything we can. By the way the rescue arena is still not ready no victim at all (not even holes are cut out yet!)
Wowbagger is ready for duty! Everything is working (a lot better than expected =) ). All in all we just have other issues to solve, it is hard to get water and we need to bear this heat! We also fix some minor issues and waiting for the rescue arena to be ready for testing. Wowbagger is looking forward to have some fun inside =)