Wir haben uns entschieden mehr Filme zu machen, damit die Öffentlichkeit unsere
Fortschritte und Herausforderungen besser verstehen kann.
Diesbezüglich wird es in Zukunft "One Minute Movies" geben mit spezielen Themen.
Im Post könnt ihr das erste begutachten, mit dem Thema Wowbagger's Beweglichkeit, schaut es auch an

We decided to make more movies, so people can see our improvements and challenges.
Therefore we introduce the one minute movie line with special topics.
Inside you can see our first movie about Wowbagger's mobility, go and check it out

Eine kleine Zusammenfassung zur RoboCup WM 2014!
Watch our experience at RoboCup WM 2014, enjoy!
Welcome Days an unserer Universität TU-Graz, war sehr nett und wir haben auch einige neue Leute kennengelernt.
(Wir haben auch Zeit dazu gefunden Wowbagger an Stufen zu testen

)
Welcome Days at our University TU-Graz, lots of fun and we met some nice and
hopefully interested people! (We even tested Wowbagger on the stairs)
Stepfield ist fertig und Wowbagger inspiziert seinen neuen Spielplatz

Stepfield ready and wowbagger inspected its new playground
Wir haben den zweiten Platz in der Klasse "Best in Class Autonomy" erreicht und sogar einen zusätzlichen Award erhalten für "Inovative User Interface"! Danke an das ganze Team jeder hat tolle Arbeit geleistet und an unsere Sponsoren für Ihre Unterstützung!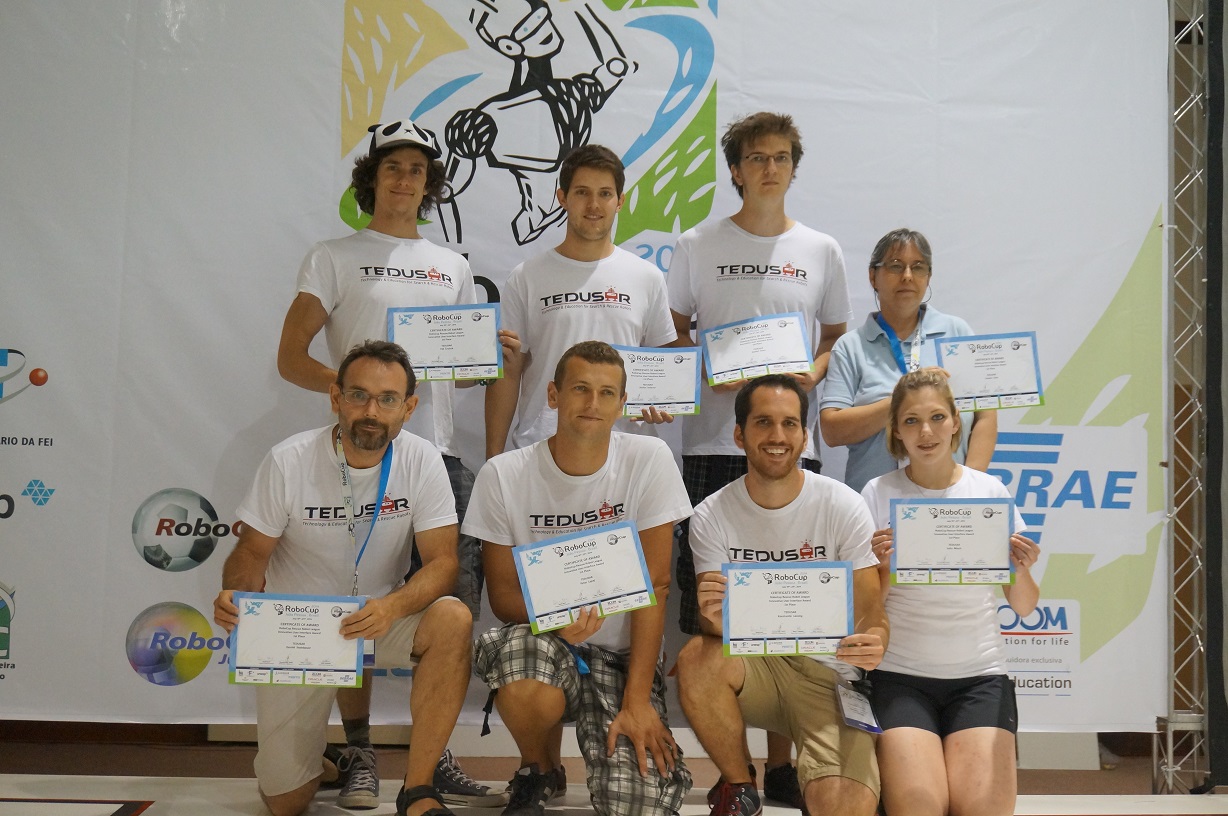 Read more…