We finished in second place in the RoboCup world cup for logistics in 2017. We had a great, appealing and thrilling final against Carologistics from the RWTH Aachen, Germany. It was the first time that both finalist continued to work on products during the entire game. Great progress. Great achievements. Thanks to the supporter in particular the TU Graz, Knapp and incubedIT.
After very busy month building new robots and improving the software we finally pack our remaining stuff for going to the RoboCup 2017 in Nagoya, Japan. Stay tuned (see link).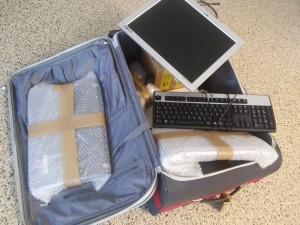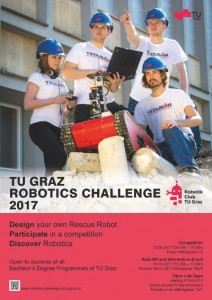 TU Graz Robotics Challenge 2017 – der Robotik-Bewerb für alle Bachelor-Studierende der TU Graz: http://robotics-challenge.ist.tugraz.at/
Today the new  Asus camera handle was finalized.
Heute wurde die Halterung für eine Asus-Kamera auf Baxter fertig! Read more…
Die Summerschool 2014 findet zurzeit in Maribor statt, mit vielen interessanten Themen! Es werden Themen wie Industrie Arm Manipulation und Machine Learning abgehalten. Mehr Information kann hier abgerufen werden.