Vorbereitungen sind am Laufen für den zweiten Preliminary Run, haltet die Daumen um 10:10 lokaler Zeit.

Read more…
gearing up for the second preliminary run, cross fingers for 10:10 local time
Gute Neuigkeiten! Wir hatten heute großen Erfolg, Wowbagger hat zwei Opfer gefunden!
Beim bestätigen des dritten Opfers hat er dann den falschen Pfad eingeschlagen und dadurch die Mission beendet. Wir haben unser Hauptziel erreicht und uns für die Autonomous Challene qualifiziert!! Jetzt werden wir unser Augenmerk auf Verbesserungen legen die uns im zweiten Lauf helfen könnten.
Good news everyone =) Our first run was a great success, Wowbagger found two victims. While verifying the third one he steered off the track and we had to end the mission. We reached our main goal to qualify to the autonomous challenge! So we are now focusing getting Wowbagger ready for the second run.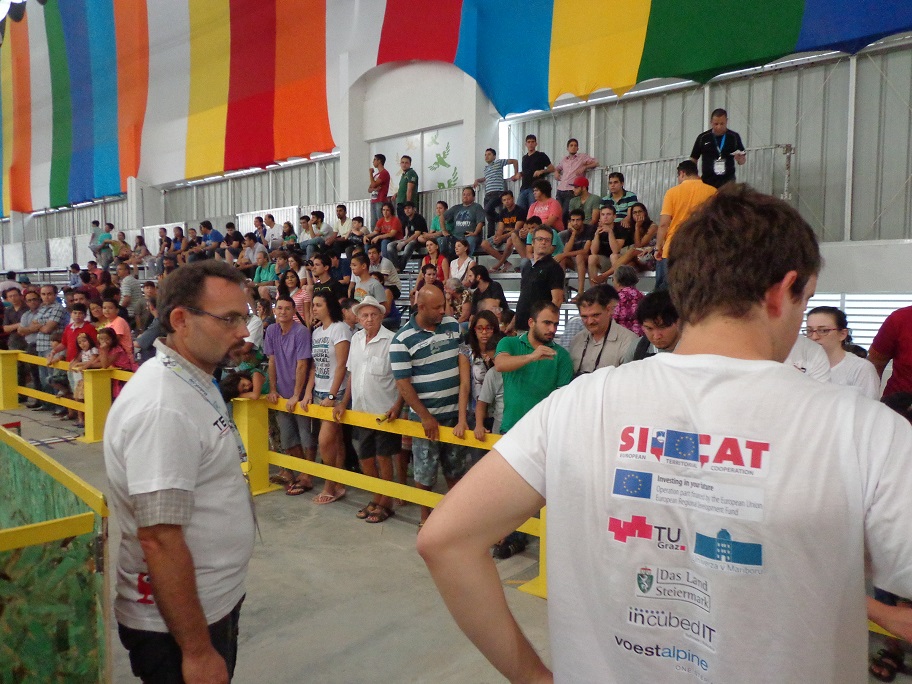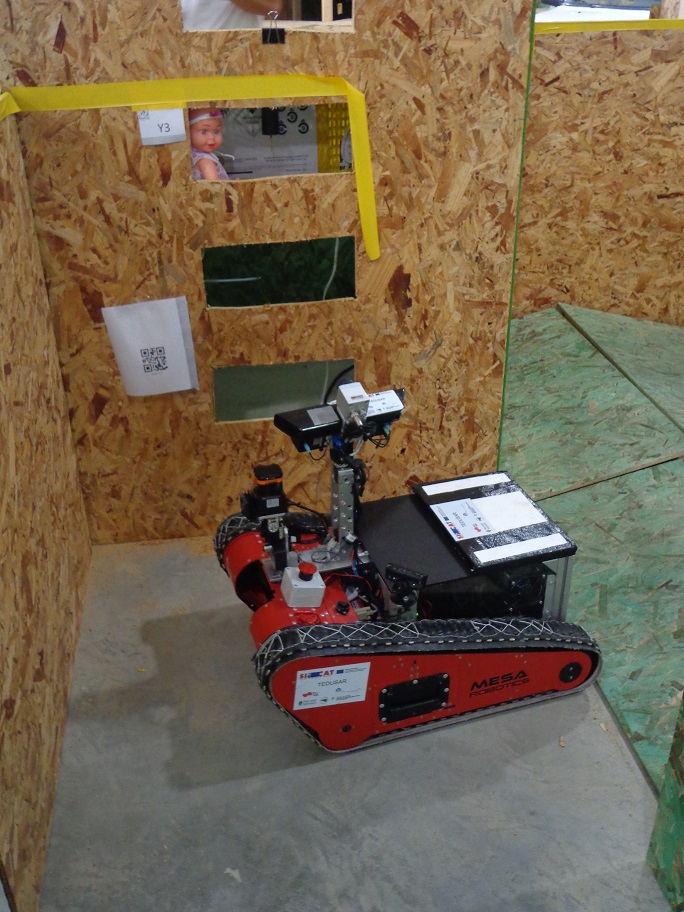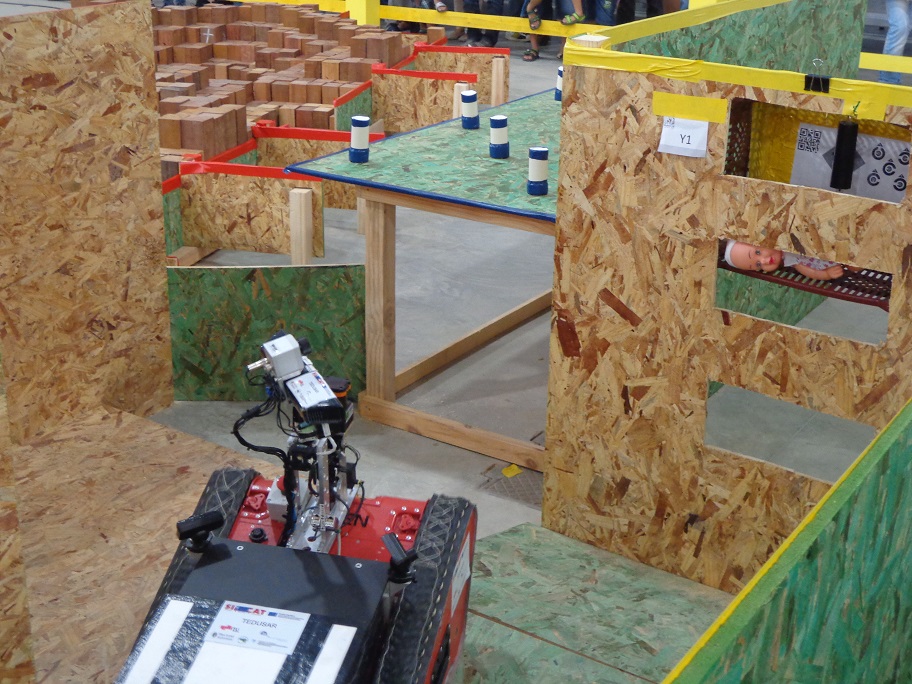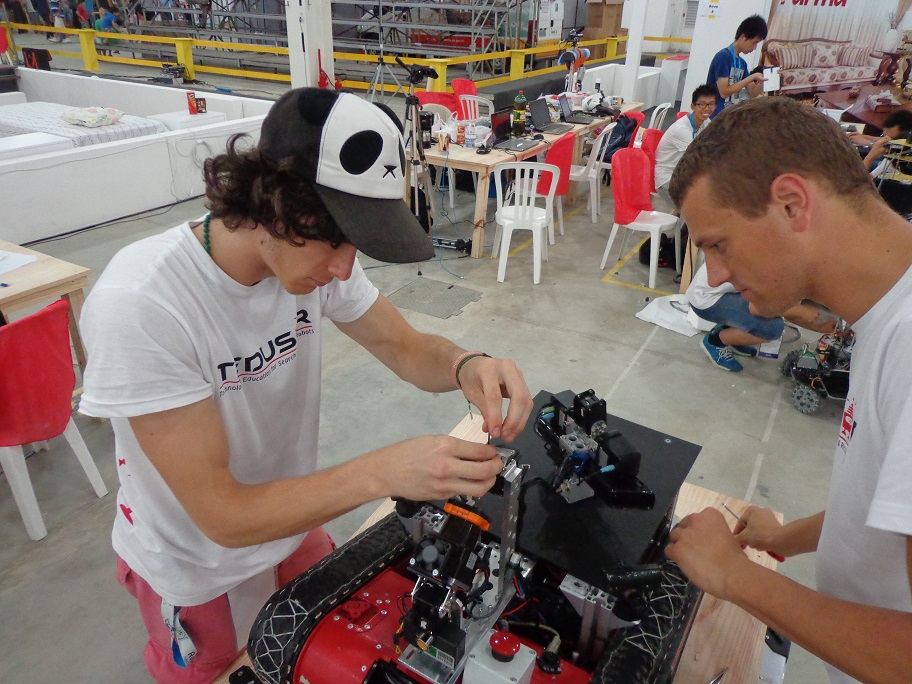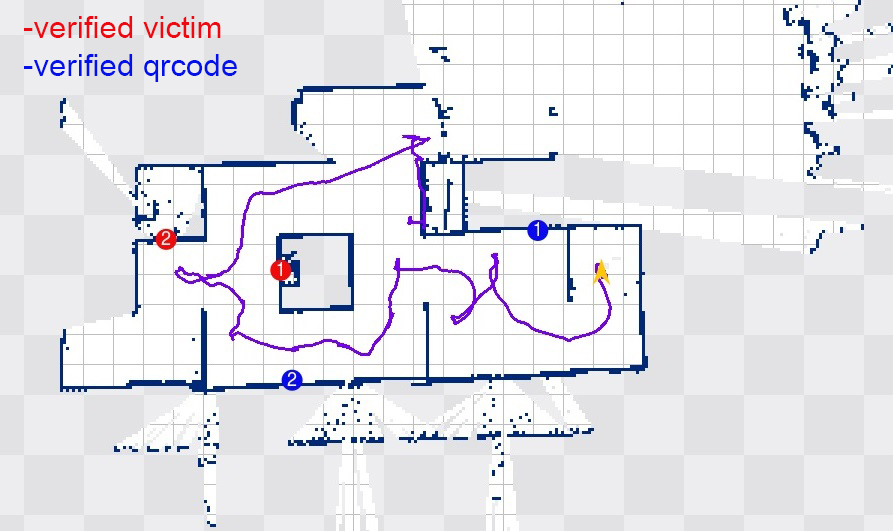 Heute ist der Erste Wettkampftag im Welt Cup! Wir haben heute nur einen "Run" d.h. einen durchlauf von 15 Minuten und in dieser Zeit sucht der Roboter selbständig die Arena nach Opfern ab und trägt diese in die Karte ein. Die Rescue Arena hat auch einige Neuigkeiten erhalten aber man sieht sich das besser auf den Bildern an.
Jetzt versucht sich das Team erst einmal sich zu beruhigen um dann einen super Start in den Welt Cup zu schaffen!
First competition day in Brazil! We will have only one run for today; hopefully we will found at least one victim during the competition! The rescue arena received some cool things now but see it yourself in the pictures. Now the team needs to calm down and make every victim count =)
Das Team arbeitet sehr gut zusammen und wir haben jeden Tag Fortschritte. Am Abend war es zum Ersten Mal möglich die Rescue Arena zum Teil auszuprobieren.

Read more…
The team is perfectly working together and we make progress every day. At the evening it was possible to make the first test run within the rescue arena.
Dritter Tag beim Welt Cup und unser Team war heute sogar als erster am Arbeitsplatz! Auch der erster regnerrische Tag hat uns heute erwartet und leider erwarten wir kein besseres Wetter für die nächsten Tage. Zurzeit können wir viele Dinge probieren und haben einige Tricks die uns weiterhelfen können ausprobiert. Die Rescue Arena ist immer noch im Aufbau darum können wir den Roboter leider nicht fine tunen. Es werden gerade erst die Löcher in die Wände geschnitten, um darin Opfer ("Victims") zu platzieren.
Day three at the world cup and team Tedusar was the first group who showed up!

It was the first rainy day and we expect more to come. As one can see we do some bad hacks to improve everything we can. By the way the rescue arena is still not ready no victim at all (not even holes are cut out yet!)